The future of the foodservice industry will be shaped by a range of disruptive themes, with robotics being an important theme that will revolutionise the value chain of foodservice companies.
Robotics, or robotic process automation (RPA), is the application of technology that allows employees in a company to configure computer software, or a 'robot', to capture and interpret existing applications for processing a transaction, manipulating data, triggering responses, and communicating with other digital systems.
Robotics is a fast-growing industry. According to GlobalData forecasts, it will have grown at a compound annual growth rate (CAGR) of more than 25% during 2020-2030. The overwhelming majority of large foodservice operators have implemented some level of robotics within their supply chains. The push towards greater adoption of robotic technology has been driven by the largest consumer sector companies. The likes of McDonald's, KFC, and Chipotle have heavily invested in robotic efficiency throughout their supply chains.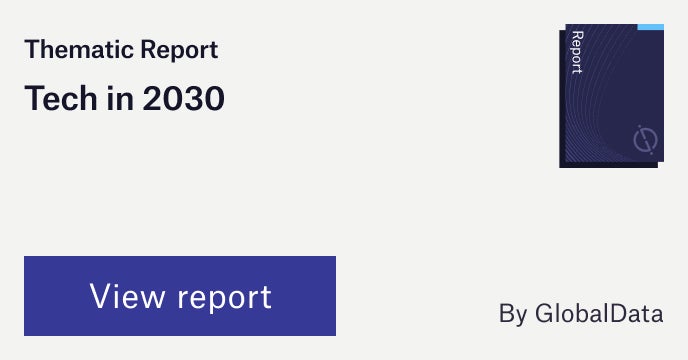 However, not all companies are equal when it comes to their capabilities and investments in the key themes that matter most to their industry. Understanding how companies are positioned and ranked in the most important themes can be a key leading indicator of their future earnings potential and relative competitive position.
According to GlobalData's thematic research report, Robotics in Foodservice, leading robotics adopters include: Chipotle, Compass, Starbucks, Too Go To Go and Yum! Brands.
Insights from top ranked companies
Yum! Brands
Yum! Brands, the parent company of KFC, Pizza Hut, and Taco Bell, has launched a series of robotics projects across its fast-food chain brands. In 2018, Pizza Hut collaborated with Toyota to deliver pizzas in Japan via autonomous vehicles. In October 2020, KFC partnered with Hyundai Robotics, a major industrial robot maker affiliated with South Korea's top shipbuilding group, to co-develop collaborative robots that will help human workers prepare menus more safely and quickly. In June 2020, KFC launched a robot-powered, contactless restaurant in Moscow, Russia, as a response to Covid-19, to provide a high-tech and low-contact foodservice operator.
Chipotle
In 2022, Chipotle partnered with Miso Robotics on a robotic tortilla chip maker called Chippy. Chippy is currently being tested at Chipotle's innovation hub, the Chipotle Cultivate Center, located in Irvine, California. The restaurant chain plans to integrate the autonomous kitchen assistant at one of its Southern California restaurants later this year.
Domino's
In April 2021, Domino's and Nuro began autonomous pizza delivery in Huston after partnering in 2019. Customers received the pizza from Nuro's R2 robot, a fully autonomous on-road delivery vehicle that has been approved by the US Department of Transportation.
To further understand the key themes and technologies disrupting the foodservice industry, access GlobalData's latest thematic research report on Robotics in Foodservice.